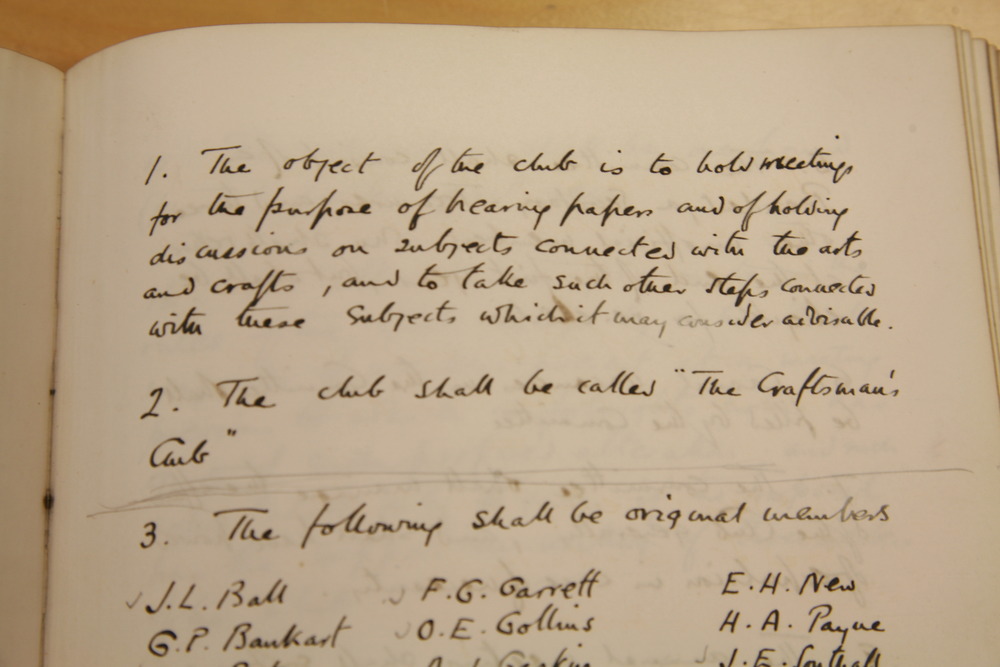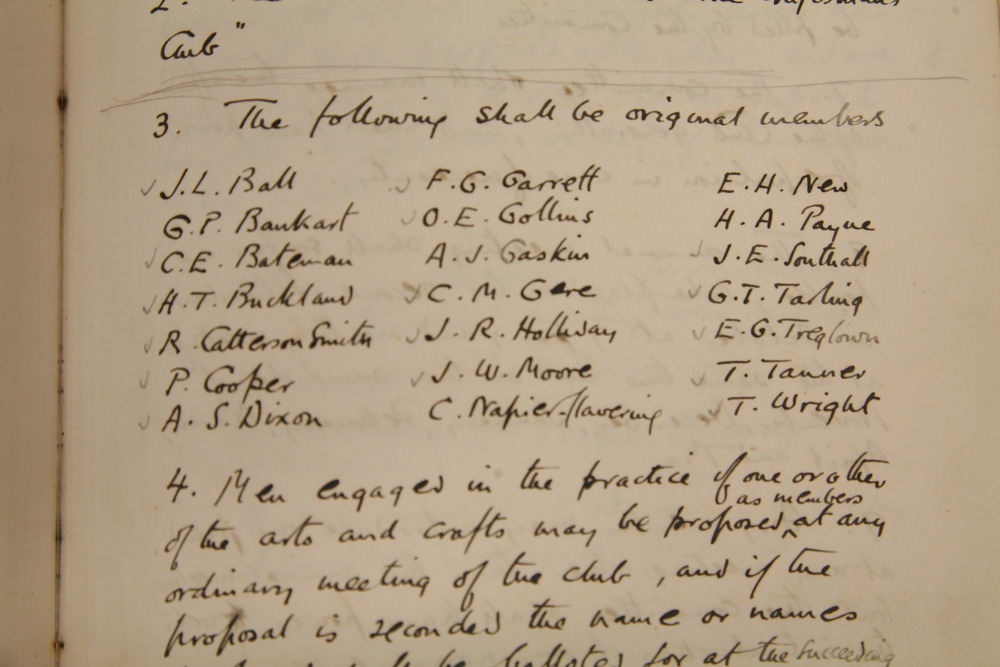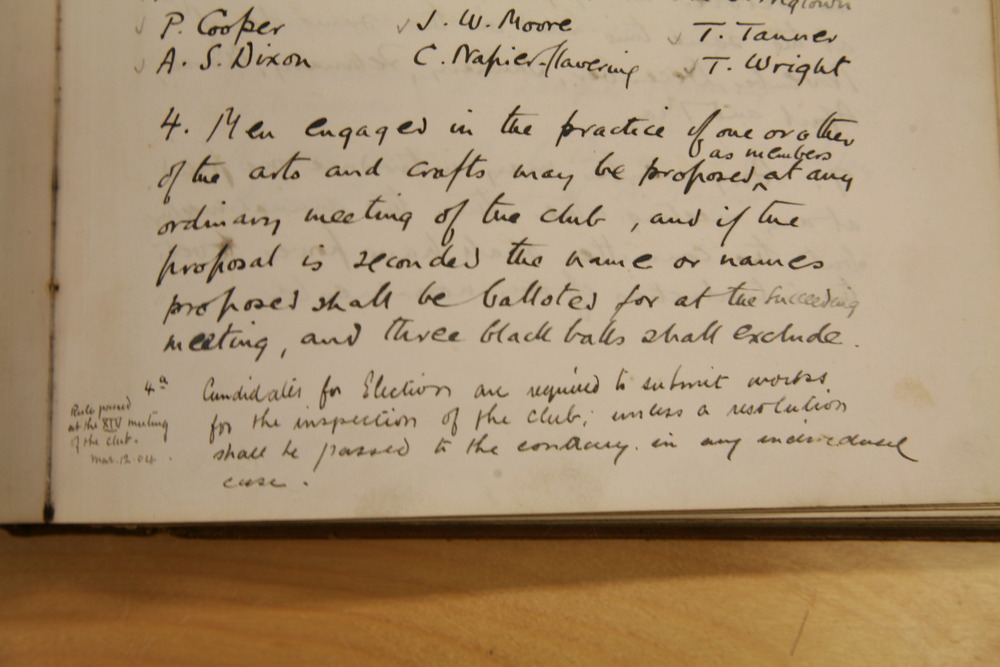 The upcoming exhibition The Craftswoman's Club draws inspiration from the Craftsman's Club minute books held within the Birmingham City university Art and Design Archive.
Formed in 1902 with the object of establishing a high standard of craftsmanship in Birmingham. It was founded by Robert Catterson Smith (then Headmaster of Birmingham School of Art), C. Napier-Flavering and J. E. Southall and early members included H. A. Payne, A. J. Gaskin, C. M. Gere and W. H. Bidlake.
Only men were permitted to attend and they had to be established practicing artists and/or craftsman "of approved accepted method". These included painters, jewellers, goldsmiths, silversmiths, sculptors, architects and draughtsman.
The fact that women were totally excluded from the original group has sparked the formation of The Craftswoman's Club as an imagined alternative. When looking through the original minute books I came across the set of rules that determined how the club was to be run including the never explicit but inherent 'No Women'. To me they appeared as commandments that completely obscured women's involvement in the arts.
Using these original rules as a guide I have started to develop a series of silk screen prints that focus on these 'commandments' presenting them as decorative adornments as to how The Craftswoman's club is to be run. Inverting the 'no women' to 'only women'.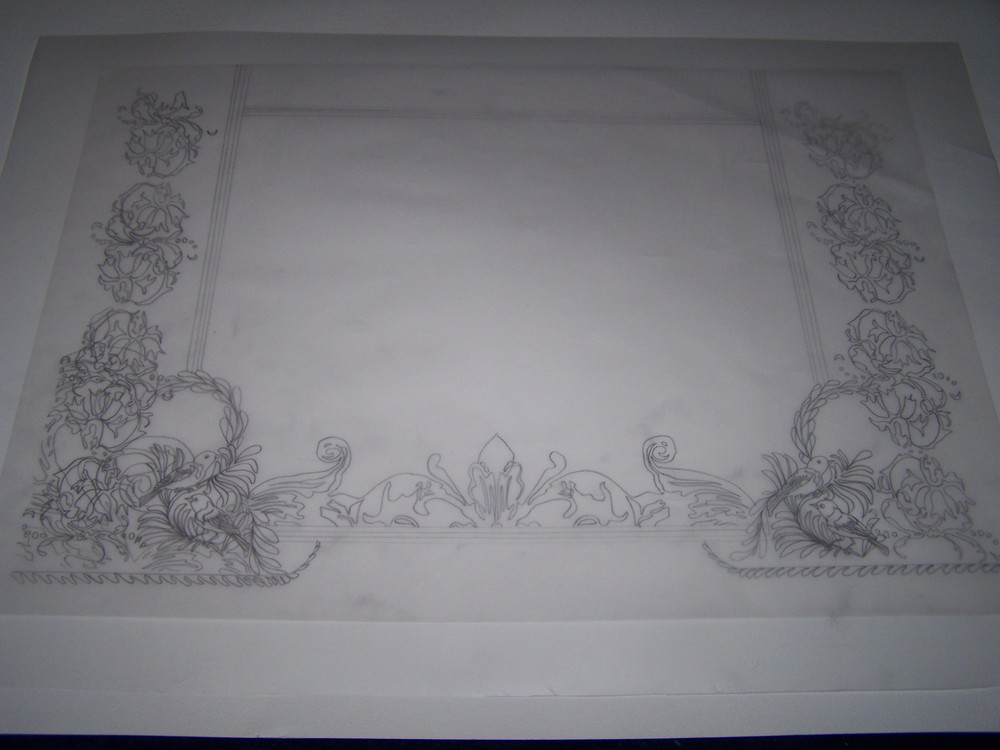 I wanted to adopt the arts and crafts style that the club was intended to maintain for the prints and so the design drew inspiration from Williams Morris. The highly decorative nature would also intentionally highlight the superfluous nature of the organisation. Many of the Craftsman's Club meetings were social events where very little art or craft ws discussed.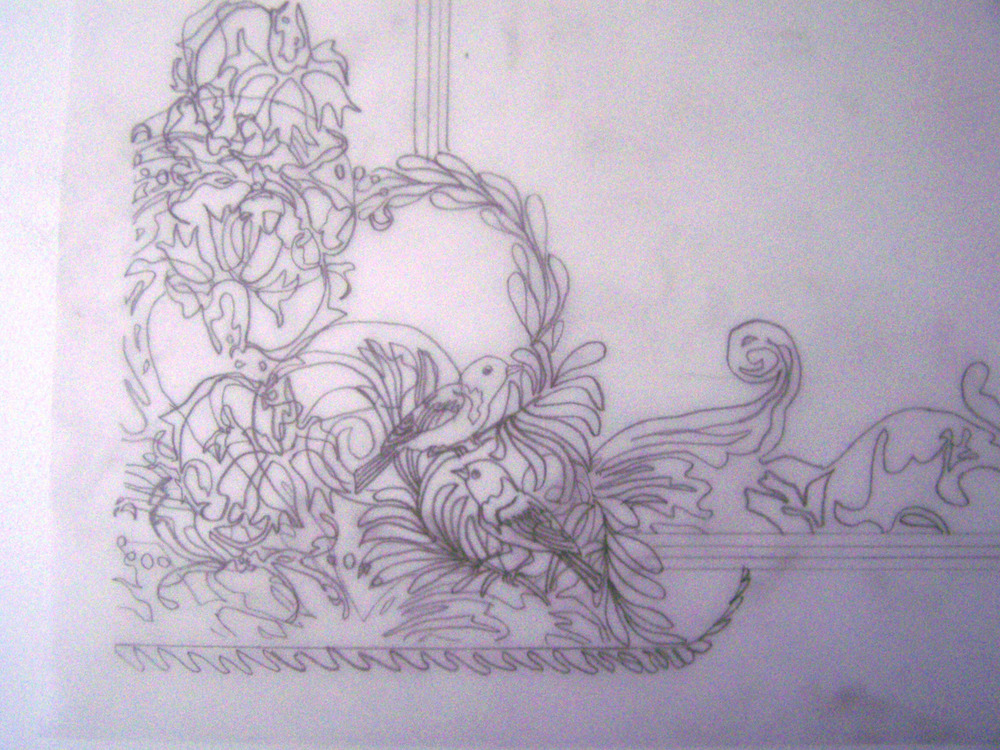 Once I had the design outlined I recreated the original Craftsman's Club logo...reworked so it became The Craftswoman's Club logo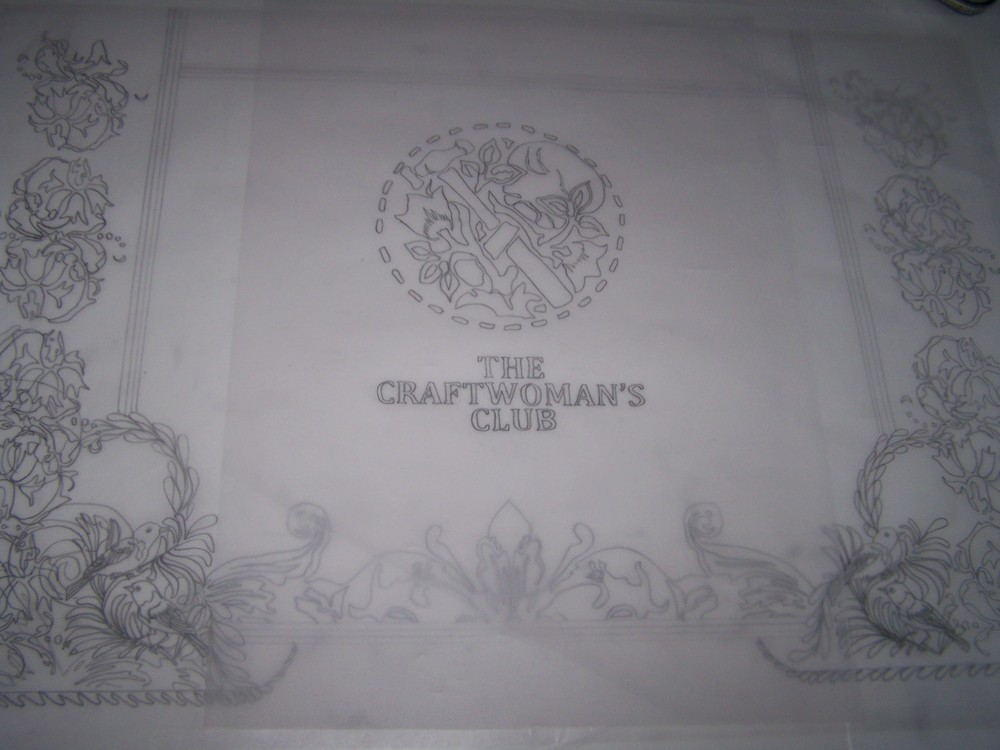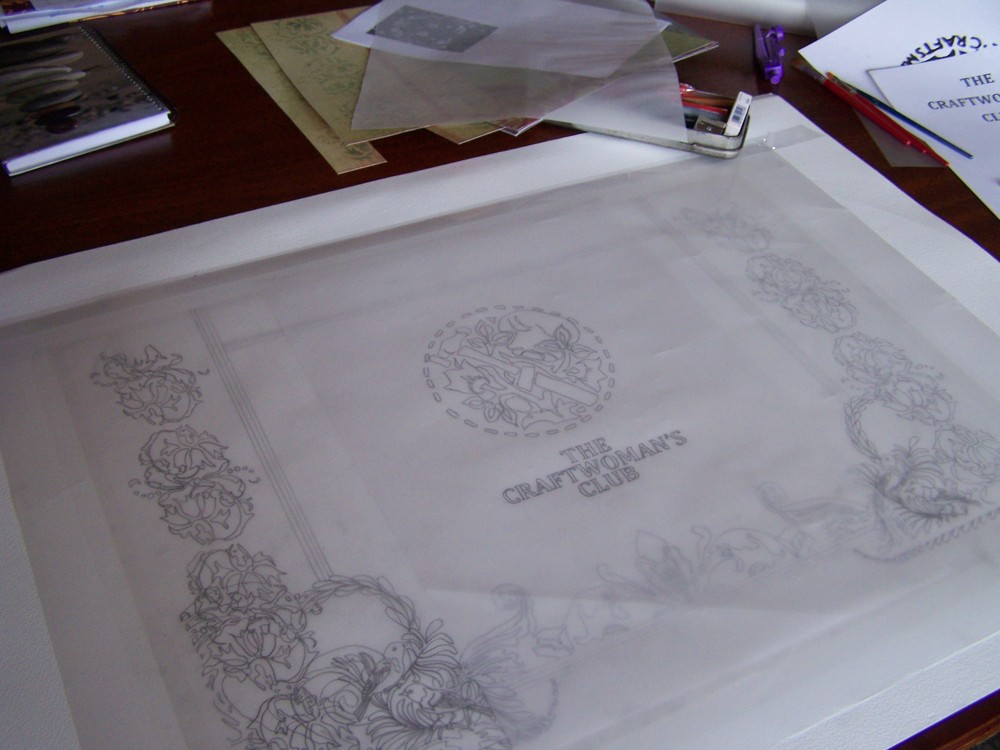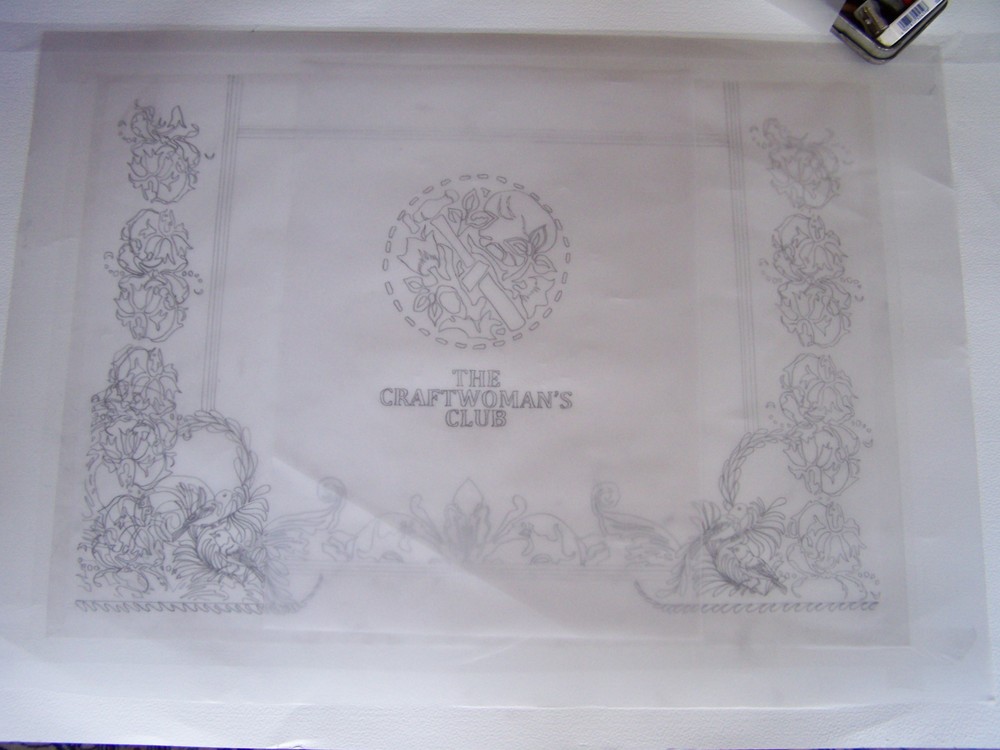 This pencil design then had to be transferred onto mark resist ready to start the screen printing process. The mark resist enables any drawing/mark to be sreen printed but the original design has to be high contrast or black and white so when exposed on the light box the image will pick up clearly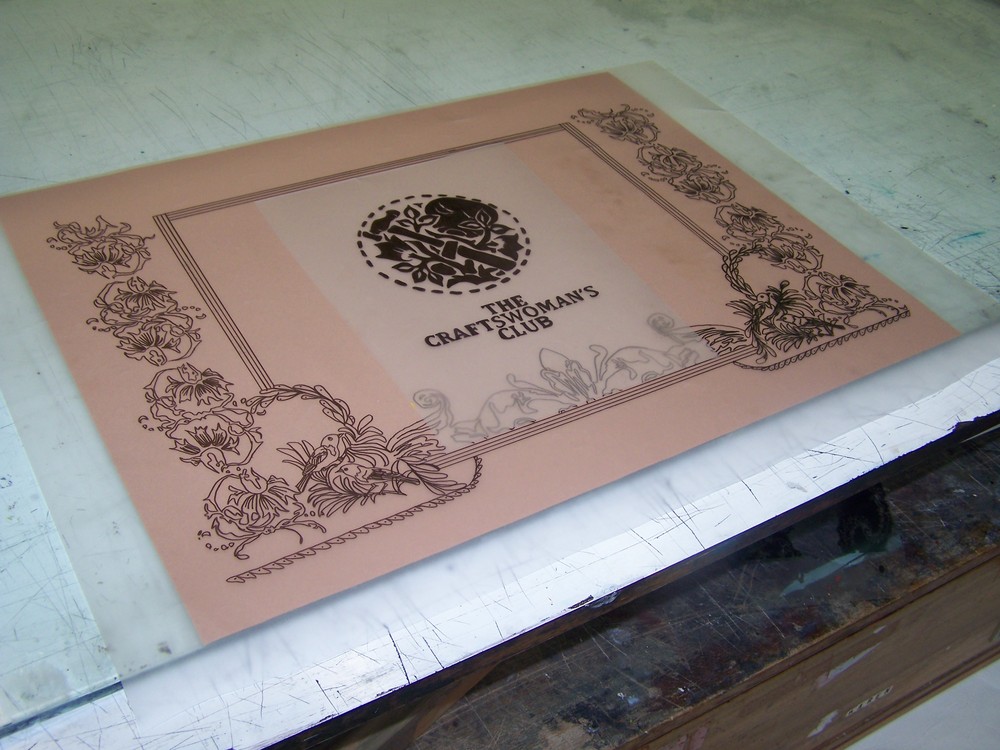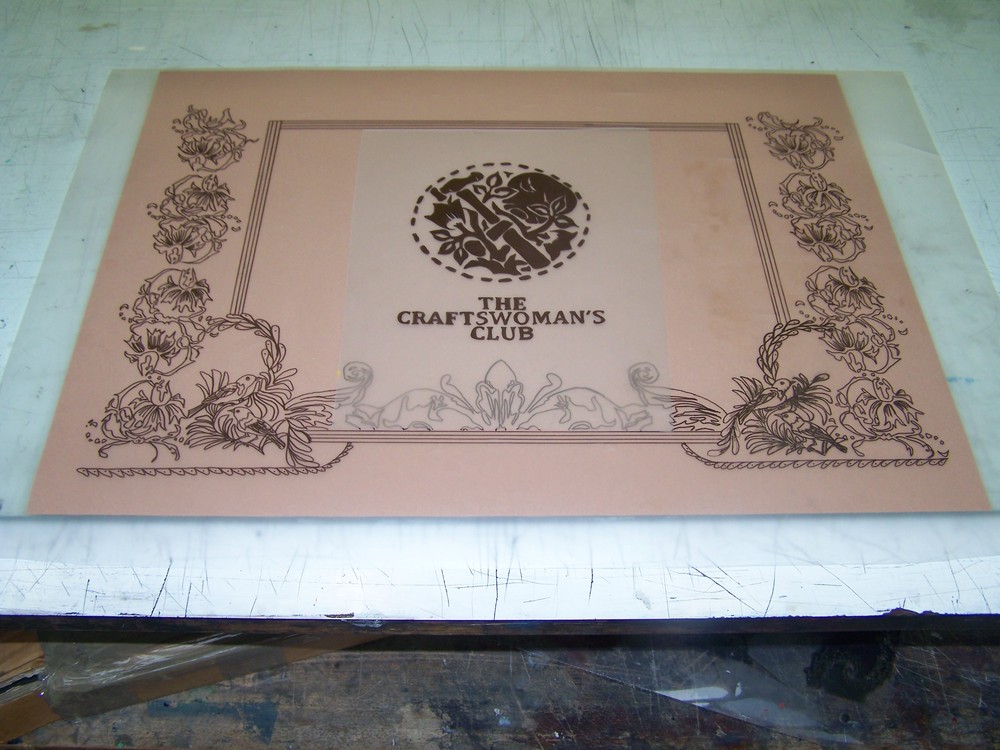 This print will be the first in a series, the background is separate to the logo so that it can be duplicated with the text of each new rule. Next up is colour mixing! I had originally decided to keep a white background with a green print but I came across an original poster for the local Birmingham theatre which had a beautiful colour combination of blue and mustard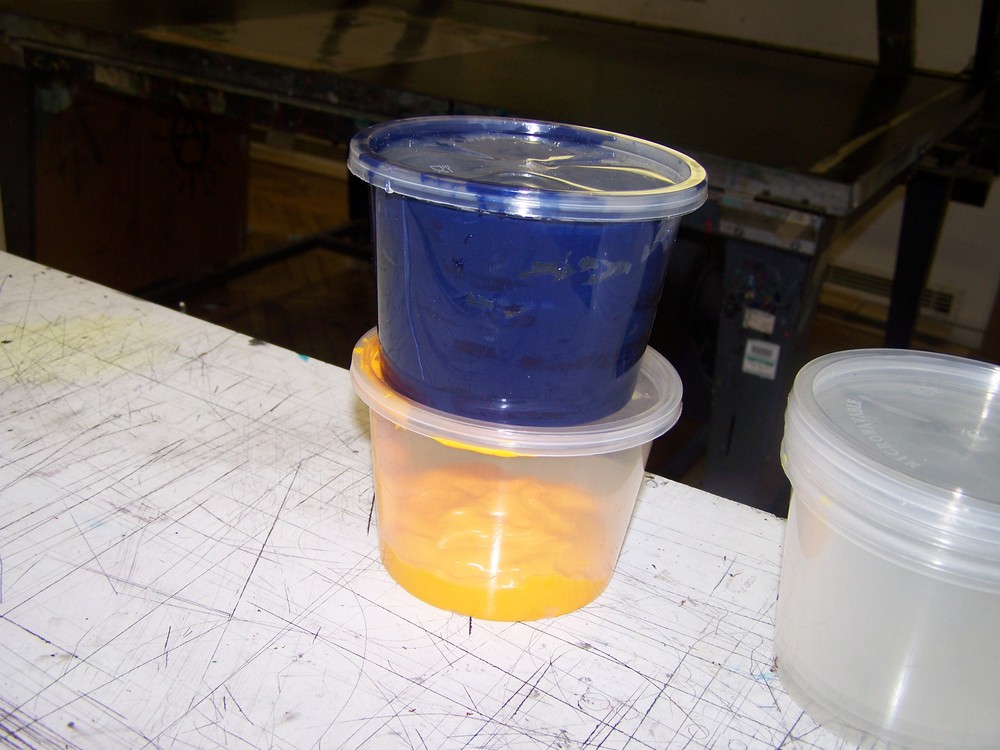 Working with this palette I created a solid backgroundwhich will then be layered with the original drawn image...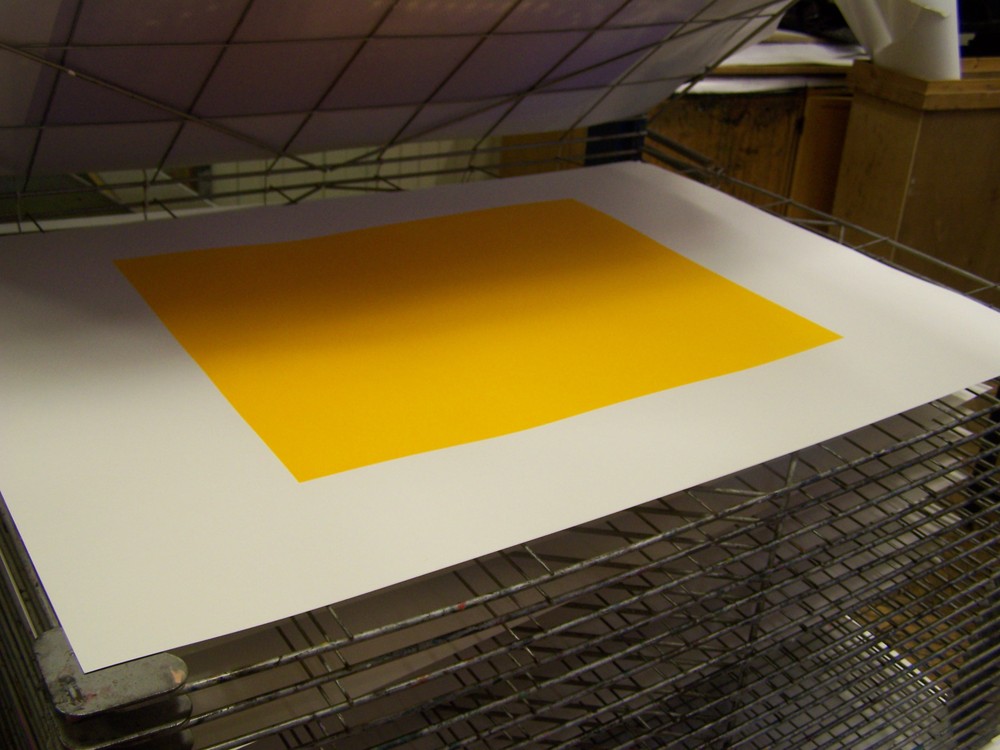 the next stages will be updated tommorrow!